Rosemary Ground turkey with arugula and miso dressing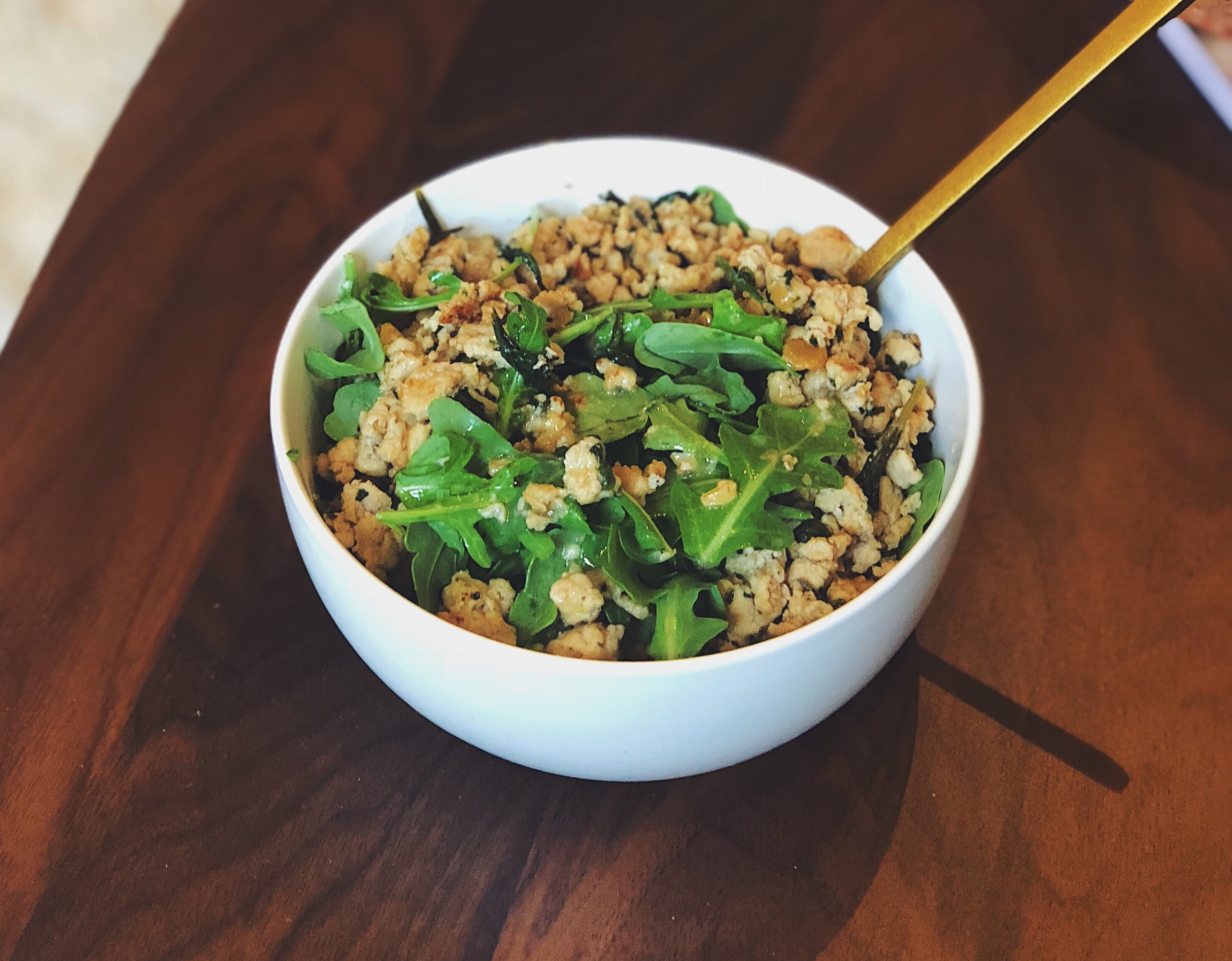 This protein packed salad is filling yet simple. The aromatic and warming rosemary turkey combined with the tart miso gives it a perfect balance of flavor.
Ingredients
Arugula
Ground Turkey
Fresh Rosemary
Miso Paste
Olive Oil
Salt & Pepper
Garlic Powder
Lemon
Preparation
1) Add a tablespoon of olive oil to your pan and turn on heat to medium.
2) Add your ground turkey and begin breaking it up into small pieces as it begins to brown. Reduce heat to medium or medium low to avoid it from cooking too fast and drying.
3) Add salt, pepper, garlic powder and a little more olive oil. Stir everything well to mix evenly before adding a teaspoon of miso paste.
4) Add a few sprigs of fresh rosemary and juice from 1/2 of a lemon. Stir to combine before turning the heat on low, cover with a lid and let simmer.
5) To prepare miso dressing combine 1 teaspoon of miso paste, juice from 1/4 of a lemon, 1 tablespoon of olive oil and 1/2 a teaspoon of water into a small cup or bowl before wisking with a fork. The consistency should not be runny or too thick.
6) Fill a bowl with fresh arugula and top with 1/2 of your miso dressing before adding ground turkey. Once you top with your ground turkey, add the rest of your dressing.