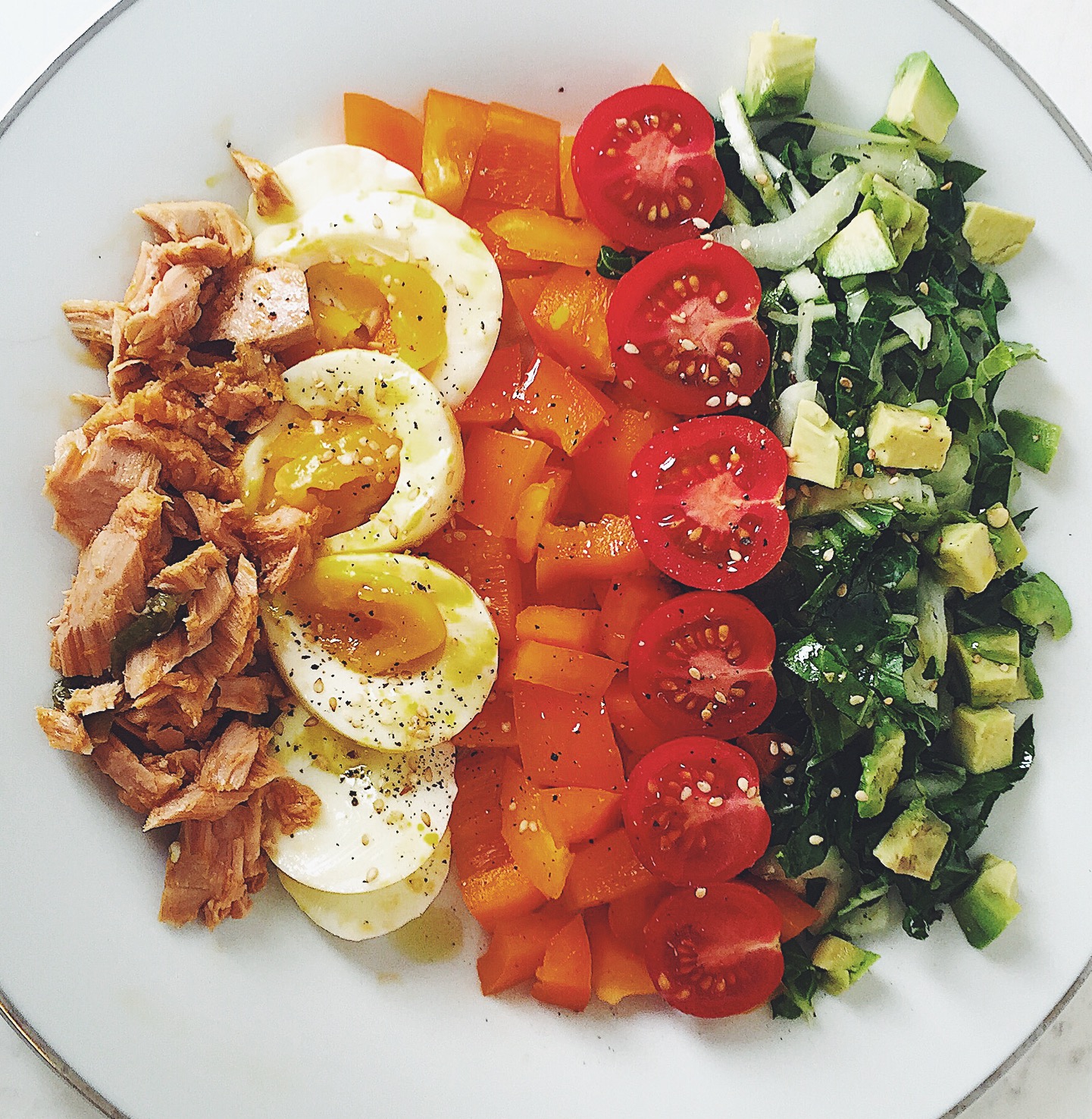 Vibrant, crisp and satisfying.
Ingredients
Handful of Cherry Tomato's
1/2 Orange pepper
1 Jar of Tuna in Olive Oil
1 Egg
Any leafy greens you like
¼ Avocado
Olive oil
Miso paste (I use organic rice or chickpea miso)
Lemon
Salt and pepper
Preparation
1) Chop ½ of a yellow or orange pepper
2) Slice cherry tomatoes in to halves
3) Rinse and chop enough lettuce for one serving
4) Cut up ¼ of an avocado into small cubes
5) Dressing : 1 Tablespoon of miso paste, ¼ of a lemon squeezed, 1 teaspoon of olive oil – mix in a small bowl and set aside.
6) Medium boiled egg- engulf egg inside a small pot so that its covered with warm water from your sink. Turn the heat on high and when the water starts boiling reduce heat to medium and let cook for 4 minutes. Remove egg and transfer to a bowl filled with ice water.
7) Once the egg has completely cooled, peel the shell and carefully slice
8) On a big plate, arrange all of your ingredients in a horizontal line
9) drizzle with miso dressing